Criminals don't take holidays.
In fact, they love them. What a perfect time to steal! People are often distracted with to-do lists, travel plans, family and food. The additional stress of purchasing a home during this season is a recipe for a seamless crime.
Just like any long weekend, be wary of communications regarding closing on Friday, December 21. While visions of sugar plums may dance in your head, make sure you stay on your toes and question any changes to wiring instructions. One misstep and your funds could be gone long before settling in for delicious dinners and family traditions. That crime would likely go unnoticed until Wednesday, December 26.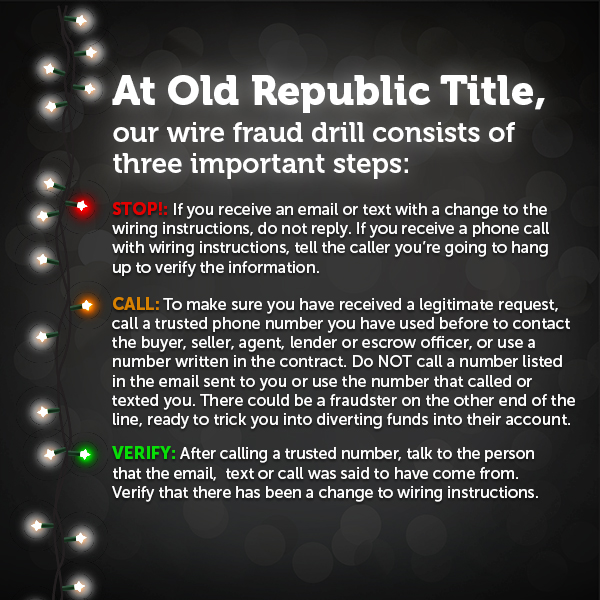 Whether you are a title agent, real estate agent or homebuyer, make sure all parties in the transaction are aware of fraudulent behaviors and the preventive steps that can be taken to ensure funds are protected.
Unlike the Grinch, these criminals' hearts won't grow three sizes; they won't change their minds and bring your money back.


---

If you would like to share our Wire Fraud Drill, you can download a pdf of it below.